Services
Our roofing services include:
Tile, slate and lead roof repairs
Supplying full re roofing services to schools, churches, offices, homes, shops and businesses to the highest standard
Roof repairs, including replacing guttering and rainwater pipes for your roof's continued protection and seeing to issues related to the roofline
Heritage Roofing
Installing stylish roof windows
Flat Roofs
Yorkshire Stone Slates
We believe roofing services should encompass much more than merely providing a product or completing a project. Friendly and helpful customer service is a driving factor in the roofing services our team provide. Honesty, commitment, consistency and trust are our core values, and, coupled with valuable experience, are the cornerstones that underpin our professional operation that has earned us a respectable and enviable reputation as roofing specialists across Yorkshire and Northern England.
Our domestic and commercial roofing contractors ensure all our projects are completed within budget, on time and with minimal disruption to you, so you can be confident your roof is in the safest of hands with us.
With over two decades of roofing experience behind us, there are not many roof-related problems our team of domestic and commercial roofing contractors have not encountered- and fixed. For free and friendly customer advice and quotations on your re-roofing or roof repair job or projects contact R.A. Sidebottom (Roofing Contractors) Ltd today.
What We Do: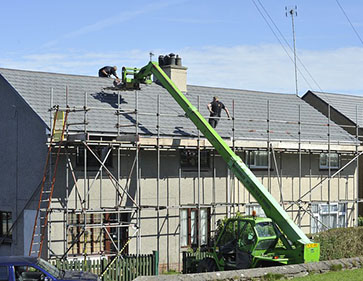 Roofing Repairs
Roofing Repairs. Maintaining your roof well can save you a huge amount of time, money and stress later down the line. If you do not get roof leaks or damage checked by qualified and accredited roofing professionals, water ingress could seep into the rest of your house.
Yorkshire Stone Slate
Yorkshire Stone Slate. We are roofing craftsmen who care deeply that your roof works at its optimum while looking its very best. Our experienced roofing team apply their roofing insight to fit reclaimed Yorkshire stone slate, natural stone that is extremely durable, beautiful and lasts for many, many years.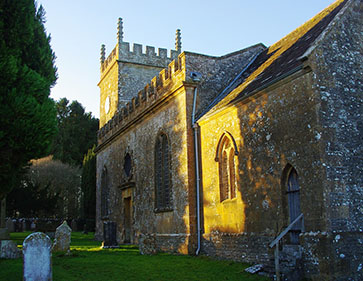 Heritage Roofing
Heritage Roofing. We understand how precious heritage and listed buildings are and the importance of preserving them for future generations to enjoy for years to come, so much so that we are NFRC heritage approved so you can rest assured that your heritage roof is in the safest hands with us.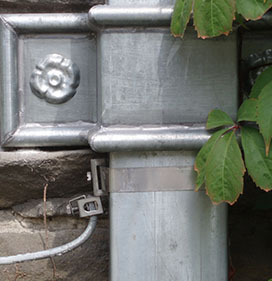 Lead Work
Lead Work. With lead being fortified by strong durability and flexibility properties, it is no surprise that the reliable material is used for roofing, gutters and flashings.
Roof Windows
Roof Windows. We're experienced at fitting roof windows by Velux, a reputable Danish roof window company, renowned in the industry for supplying skylights, blinds, shutters and associated décor that brighten up a room with style and sophistication.
Roofline
Roofline. A roof is more than just rows of tiles. Our proficient team are accustomed to successfully repairing and replacing all roof components, including the roofline, located at the bottom edge of a roof.
Flat Roof
Flat Roof. As experienced and accredited roofing professionals, we install EPDM Single Ply Coverings that suit any flat roof, offering solutions that are made to last and helpful advice.